Nescafé has become part of the morning ritual, a beverage that signals the start of a day. Together with a team of strategists, I researched the associations of the Nescafé brand name and most of them focused around the wake up ritual. 
With this notion we created the Nescafé Wake up Surprise campaign. The concept was to create a viral social campaign that was based on reality videos as submitted by people. Nescafé would give the possibility to three nominees to give a surprise to their loved ones. Users would record a video from their PC or device clearly naming the person who you would they would like to nominate and the reason why. The chosen nominees would have their wish come true.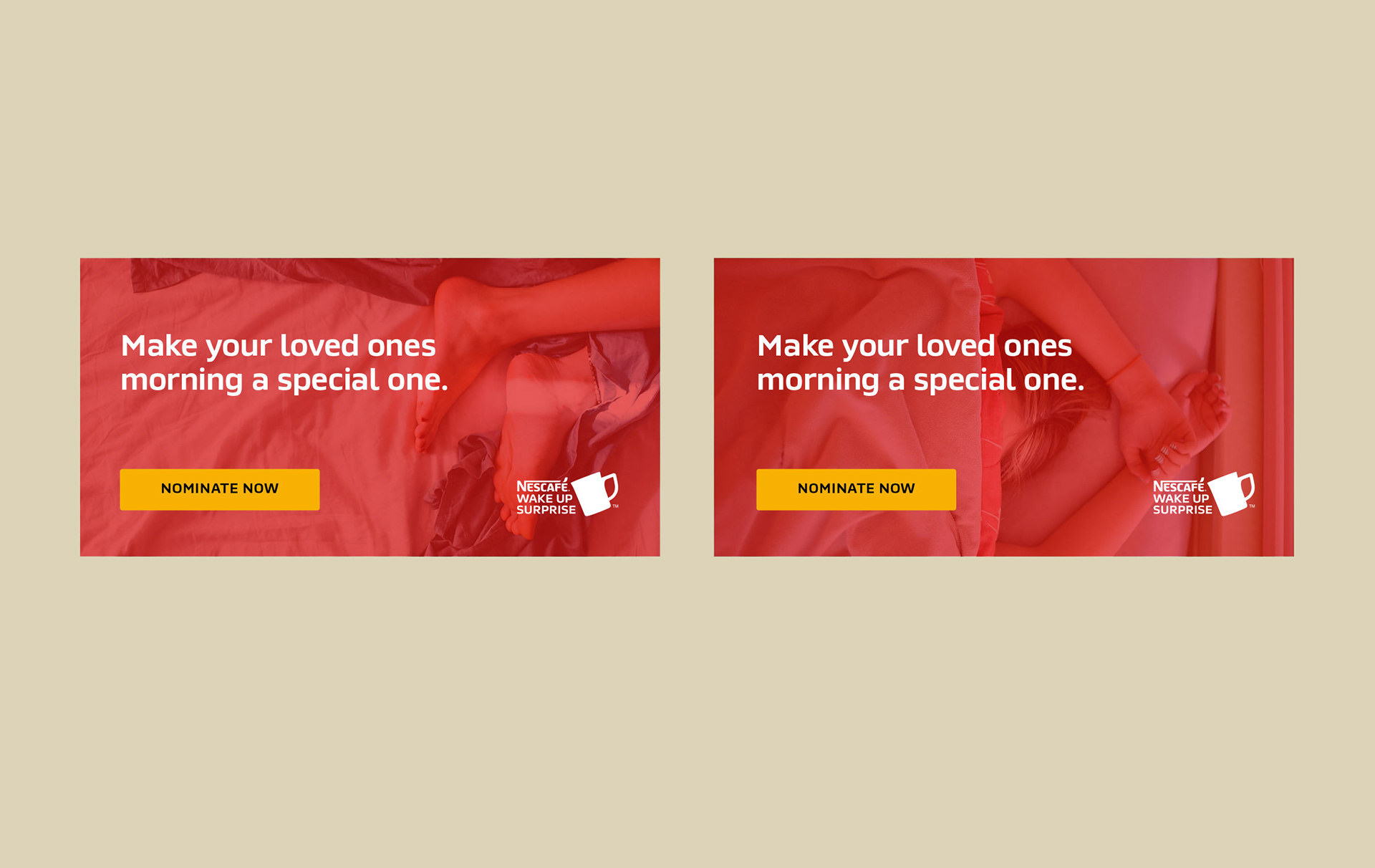 I created a banner campaign that revolved around this concept inviting people to nominate a loved one and further reinforcing Nescafé's association with the morning ritual.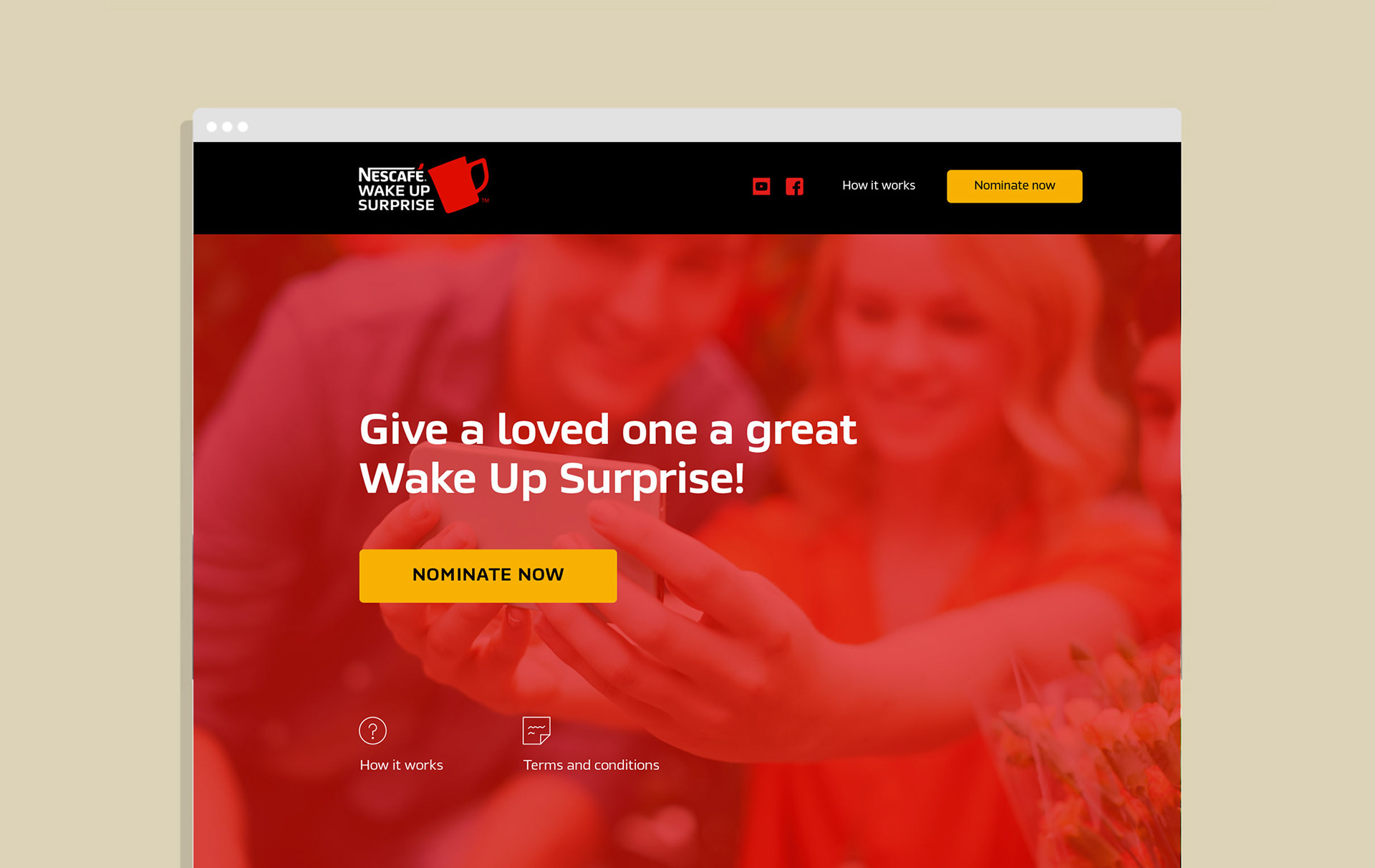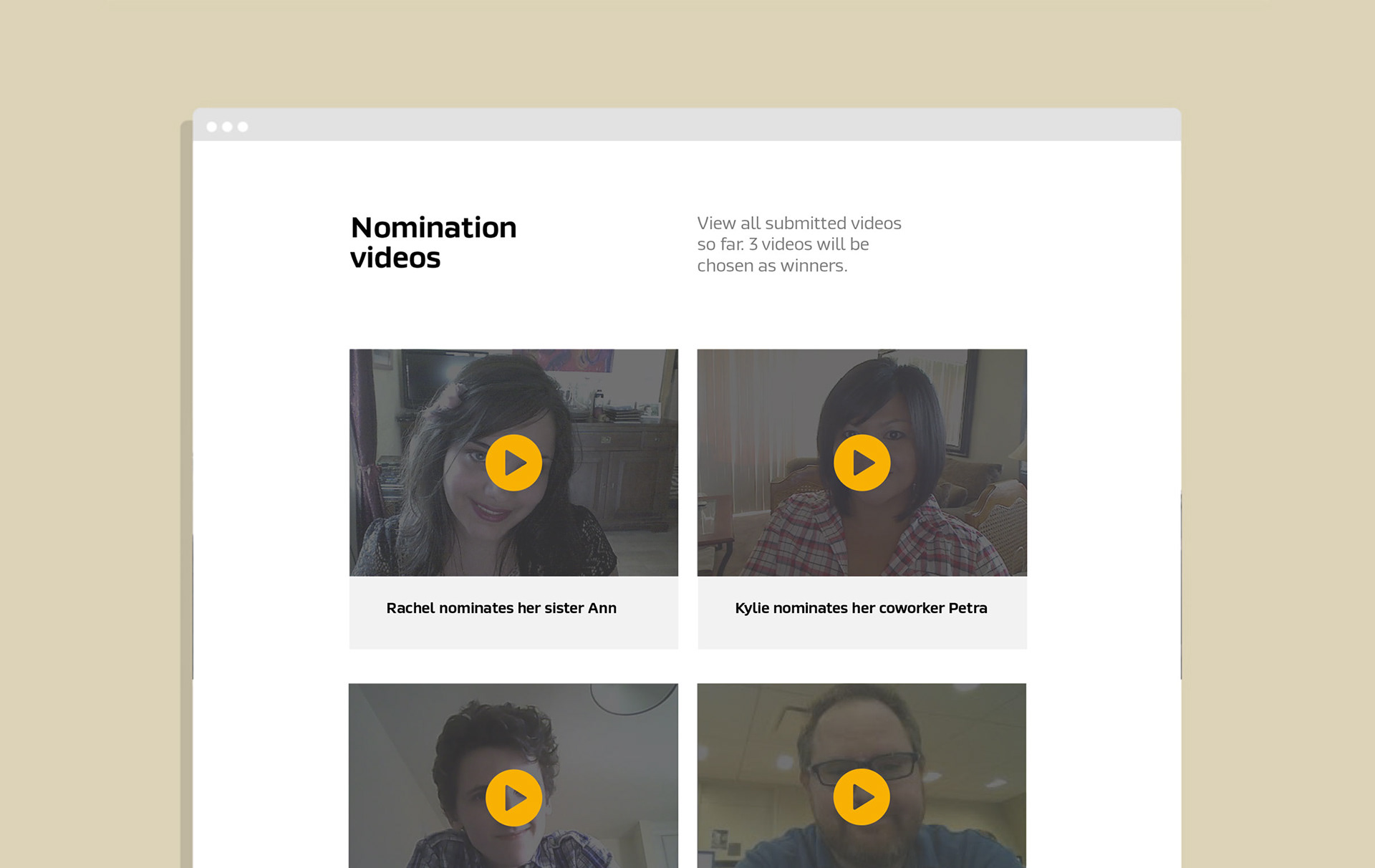 A landing page was created where users could submit their videos as well as see past nominees and be able to vote.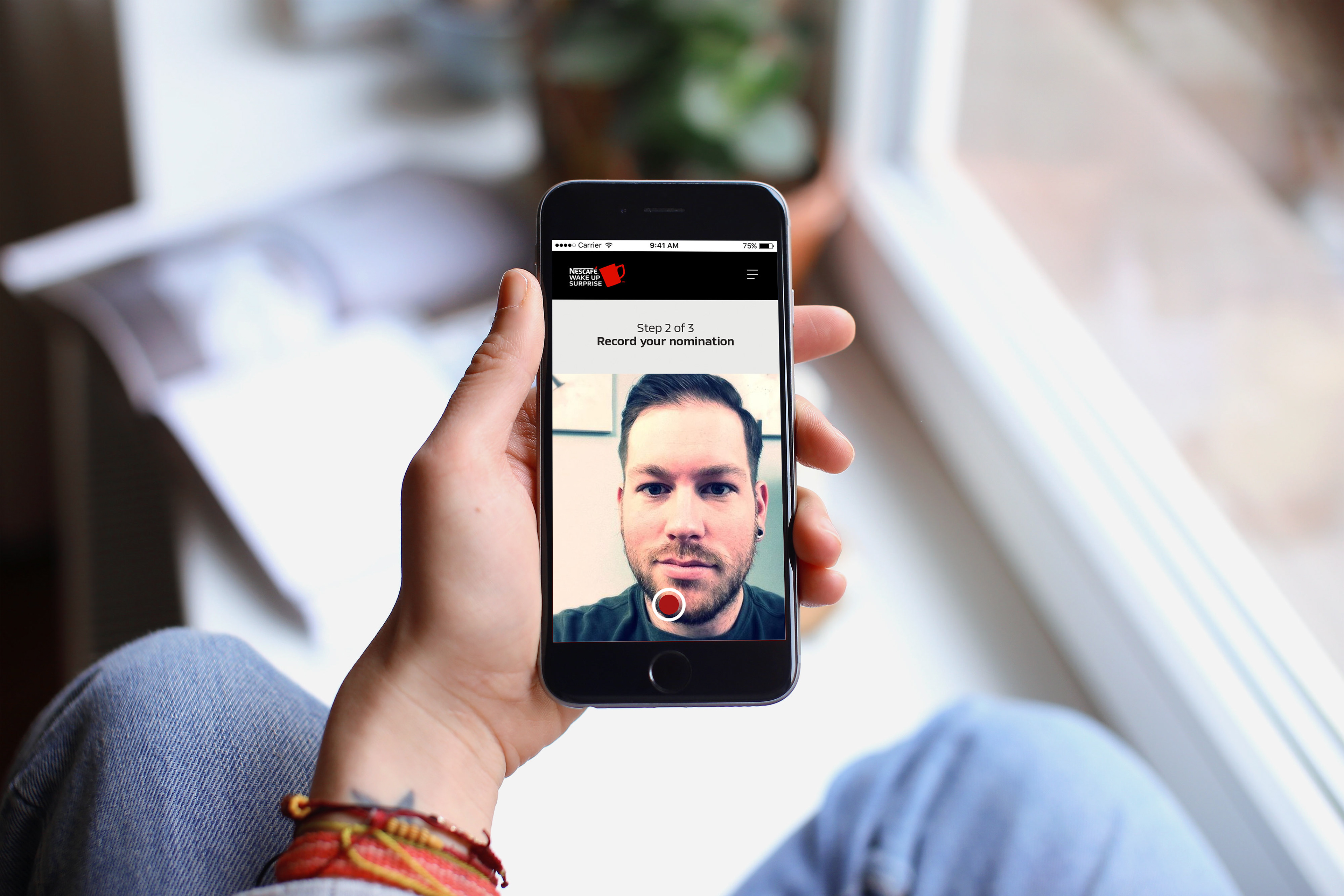 Users could record their video nominations from desktop or mobile devices.
I created a series of illustrations that served as an explanatory step-by-step of how the campaign works.